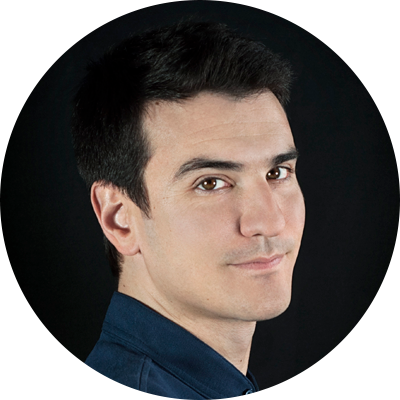 Welcome! My name is Miguel D'Errico, I'm a freelance motion designer and art director from Spain. I have more than 10 years of experience in the industry. Over these years, I've had the opportunity to work on great projects alongside many great people around the globe! I've worked for numerous clients from smaller startups to bigger organizations including clients like Google, BBVA and PwC.
I love what I do, every stage of the process, from brainstorming and storyboarding to designing and especially animating. 
I'm constantly looking for new challenges, and collaborations, always looking to learn and improve my skills in the process.
Ambush / Antiestático / Alegría Motion / Apparati Effimeri / AWFF / Baud / Big Bold Blue / Clínica Creativa / Demo Duck / Joluvian / Mamífero / Mauco Sosa / Filmmaster / Haiku Films / ILLO / Kaleidos / Mytto / Not Real / Sintagma /

Veni

/ What If
Ayming / BBVA / BMW / CBRE / Ferrero / Genpact / Google / IBM / Indra / KPMG / Lavazza / LG / Merck / MSD / Osborne / PWC / Quanter / Strategy& / Parmalat / Pepsi / Unicef / Vodafone / WiZink
Feel free to get in touch if you are interested to work with me or just want to say hi.
miguel.angel.

derri

co@gmail.com